Join Our Volunteer Community and Create Lasting Change!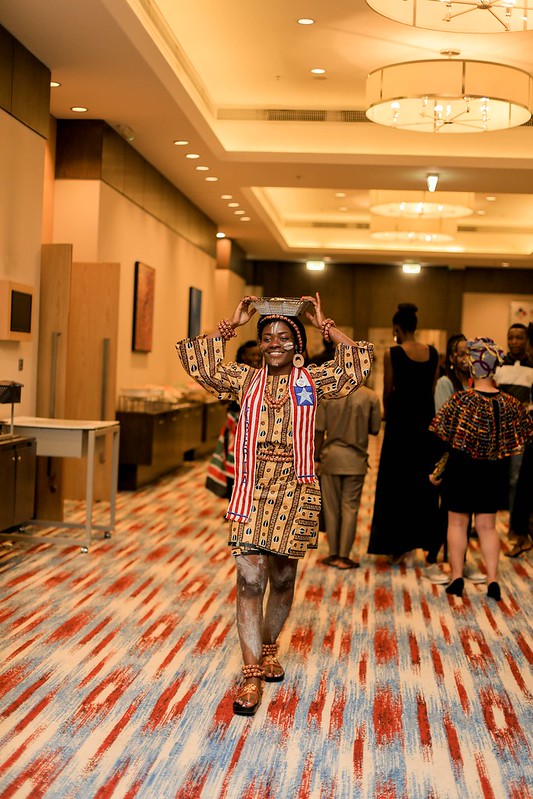 Are you ready to be part of a movement that is driving positive change across Africa? The Africa Women Summit welcomes passionate individuals like you to join our volunteer community and make a meaningful impact in the lives of women across the continent.
Empower Women: By becoming a volunteer, you will directly contribute to empowering women in Africa. Your dedication and support will help us deliver impactful programs, initiatives, and resources that address the unique challenges faced by women and promote gender equality.


Gain New Perspectives: Engage with a diverse community of volunteers, activists, and change-makers who share a common vision for a more inclusive and equitable society. Collaborate with individuals from different backgrounds, cultures, and expertise, and broaden your understanding of the African continent and its rich tapestry of experiences.


Build a Network: Join our vibrant volunteer community and expand your personal and professional network. Connect with like-minded individuals, professionals, and organizations who are committed to making a difference. Forge lasting friendships and valuable connections that can open doors to new opportunities and collaborations.


Develop Skills: Volunteering with us offers a unique platform to develop and enhance various skills. Whether you are interested in event management, communications, social media, research, or community outreach, we provide opportunities for you to grow and gain practical experience in your areas of interest.


Create Lasting Impact: Your contribution as a volunteer will create a ripple effect of positive change in the lives of women. By dedicating your time, skills, and passion, you will help us drive initiatives that uplift communities, provide education and healthcare, promote entrepreneurship, and support the advancement of women in various sectors.
Becoming a volunteer is easy! Simply Fill out the application form, providing details about your interests, skills, and availability. We will review your application and get in touch with you to discuss potential volunteer opportunities that align with your interests and expertise.
Your commitment, no matter how big or small, can make a significant difference in the lives of women and communities across Africa. Join us today as we work together to create a brighter future for all.
Are You Ready to make a difference?
sign up as a volunteer today!
Suite 402c Nawa Complex
Jahi, Abuja.
Phone: +234 8035762639
Email: info@africawomensummit.org
Don't miss our future updates! Get Subscribed Today!